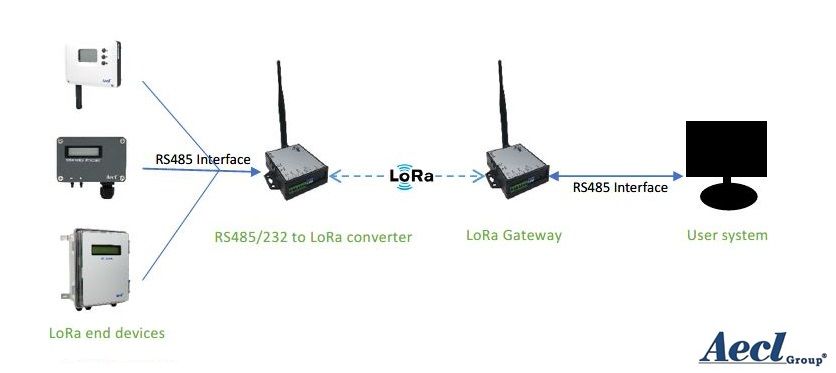 Aecl LoRa network for Agricultural and Industrial Automation
The integration of the existing filed devices and system in the perception layers and the communication layer in the internet of things is always a challenge for system integrators. Utilizing the long range low power LoRa communication and the Modbus RTU data protocol which is extensively used in most SCADA system, PLC and the automation system, Aecl provides a cost and effective wireless solutions for the system integration of the existing filed devices. The Aecl LoRa devices, included LoRa Master gateway and RS485 to LoRa converter, are utilized in the agricultural automation system, logistic automation system as well as the Industrial automation system. Until now, we've working with many system integrators worldwide to build up the IoT and IIOT.

For more application information, please kindly contact us via contact@aecl.com.tw and download the documents below for the Introduction of the LoRa Modbus RTU connection. It would be our pleasure to provide the consulting services to your questions about our products, services, and discuss about your projects.
---
Smart agricultural automation system via LoRa wireless communication
Aecl LoRa devices are utilized in the system integration of the Agricultural automation system. Below illustration presents one of our successful story with our system integrator partners. Aecl RS485 to LoRa converter efficiently integrates and collects the data from the RS485/RS232 field devices and send the data via LoRa to the master gateway. The LoRa gateways are combined together with the system integrator's gateway or platform to obtain the data from the field devices.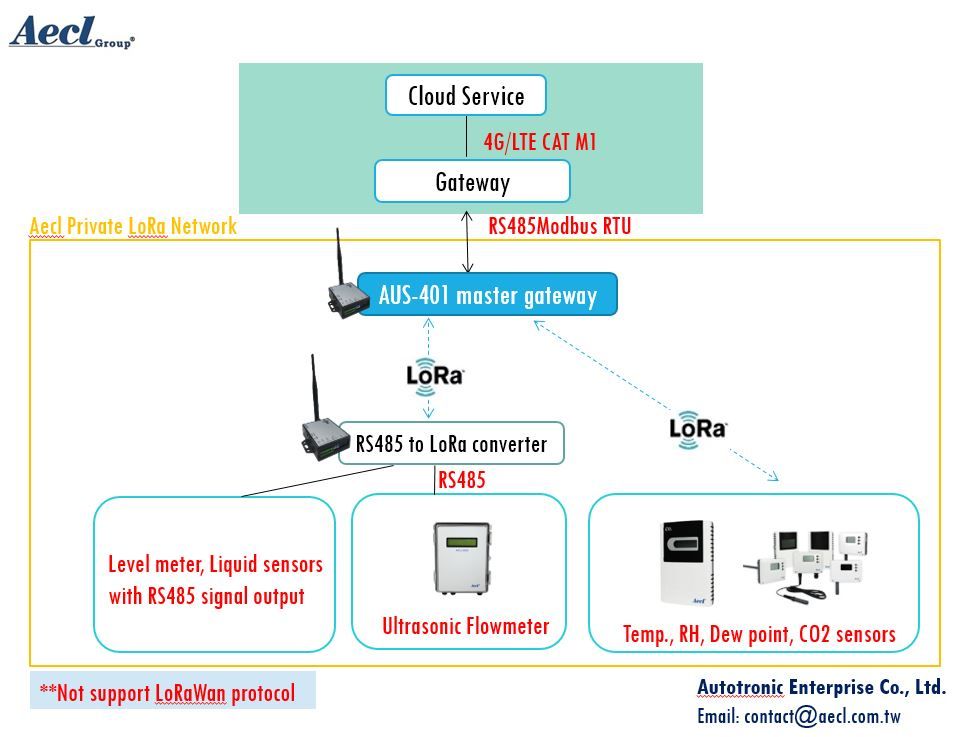 Files Download

Aecl launched devices for LoRa Peer to peer communication includes IAQ sensors, master gateway and RS485 to LoRa converter. In this article, you can find...

Download

Related Products