Temperature / humidity / dew point transmitter and switch
Temperature / RH / dew point transmitter and controller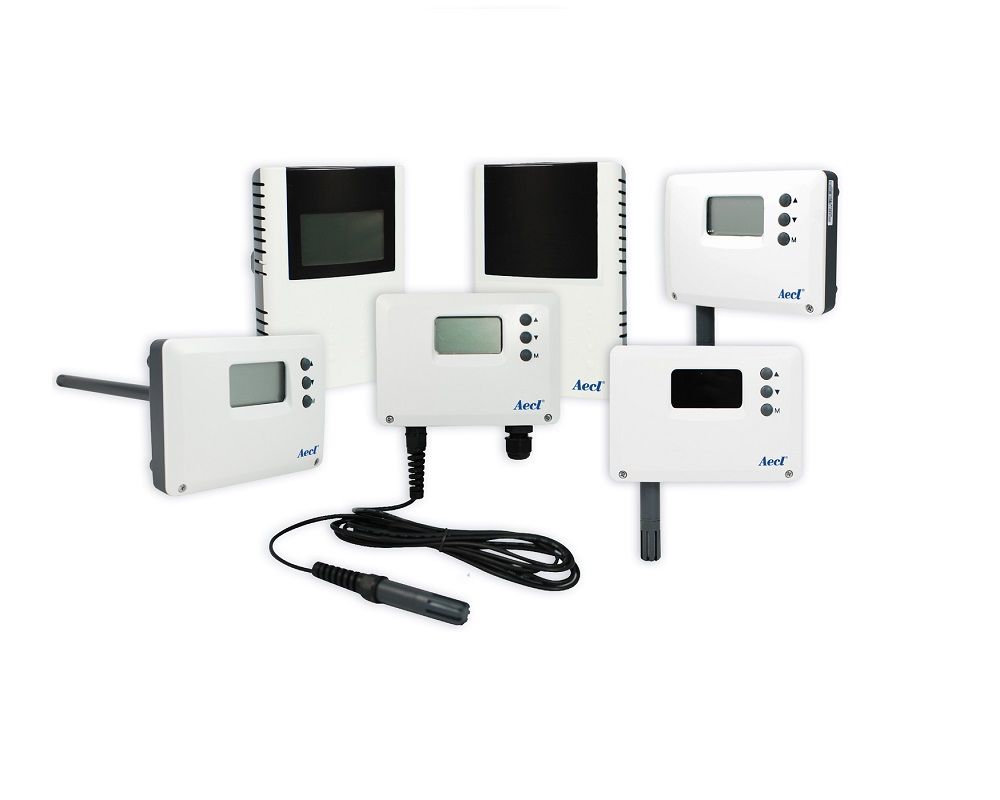 Devices for temperature, relative humidity(RH), dew point with analog output and digital RS485 Modbus RTU output.
Aecl develops transmitter and switch of temperature, relative humidity(RH) and dew point measurement for data analysis and demand controlled ventilation. With the feature-packed design, optional analog and digital RS485 Modbus RTU signal output as well as various enclosures include duct mount, wall mount, outside air and separate type temperature and humidity transmitter, Aecl hope to trim the solutions to meet the user's requirement. In this way, we also provide OEM services to tailor the most suitable transmitter to the users.

Temperature and humidity parameters play an important role no matter on human health, growth of the plant or the storage of objects. We not only supply sensors for typical indoor air quality but also for the high humidity environment.
---